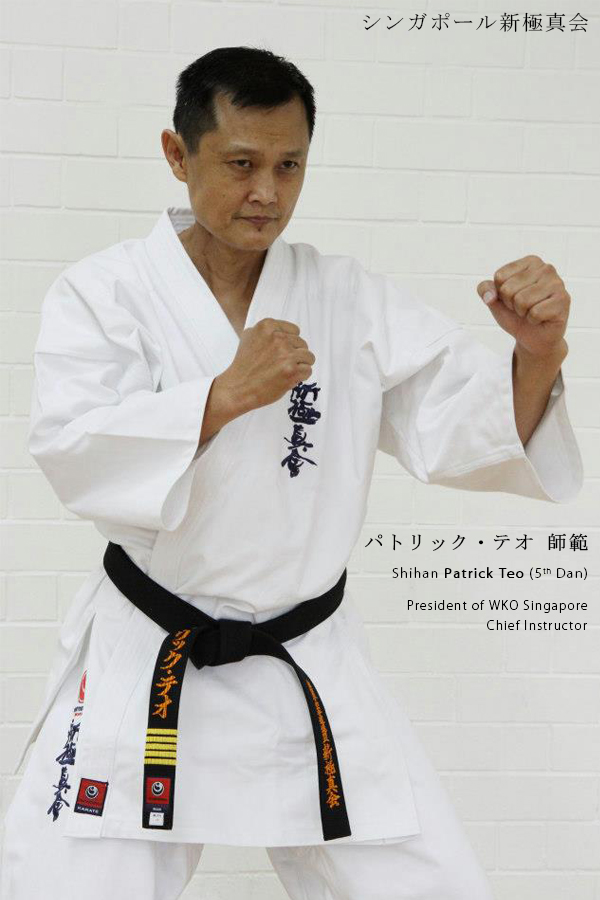 is the Singapore Branch Chief and President of World Karate Organization (WKO) Shinkyokushinkai Singapore. With over 30 years of coaching experience, his dedication has seen the rise of many promising young and late adulthood karate fighters comprising male and female students from all walks of life.
Combining her wealth of experience in kyokushin karate and educating the promising young ones, Sensei Carolyn has successfully seen the transformation of children and pre-teens from unpolished gems to brilliant-shining jewels.
She has been training in kyokushin karate in Singapore for the past 12.5 years and counting. Her ingenious lesson-activities only have these young aspiring karate members coming back for more.
Sensei Carolyn is also an elite trainer in female self-defense classes, empowering females to protect themselves and their loved ones.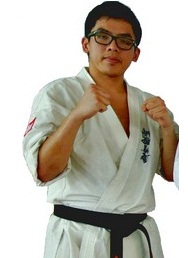 Sensei Jie Jun is a seasoned, experienced fighter and technical trainer. Having vast experience and exposure to various martial arts and Kyokushin Karate, Sensei Jie Jun is able to identify the potential in each individual and develop them accordingly. His fighting techniques are well known to many for accuracy and power.
Sensei Jie Jun started training in Kyokushin karate in 2008. He quickly went on to become 2nd runner up in the 6th King Seng tournament, as well as the champion and defending champion for Singapore Full Contact tournaments in both 2013 and 2014.
Karate helps one hone the mind and develop focus alongside developing self-expression. It is not just about fighting and is suitable for everyone to discipline their mind and spirit.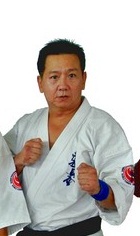 Dedicating his time in continuous improvement of Karate training and sees it as relevant not just for the young, but also those in late adulthood.
On top of developing fighters training programmes for international and regional competitions, Sensei Jimmy is also a trainer who conducts various highly acclaimed fitness programmes as well as self defense classes that many have benefited from.
Email Sensei Jimmy Lim at jimmy@dojowu.com
Sensei Melvern started training in Kyokushin Karate in 1987 when he was still a schoolboy. He fondly remembers being guided by responsible seniors with the strong camaraderie forged through hard training. And cherishes the memory of seeing Sosai Oyama in person. Sensei Melvern obtained 1st Dan in 1994. After a subsequent break, he returned to training as a White belt to reacquire the basics. In 2013, he successfully tested for 2nd Dan under Shihan Kenji Midori. Now in his 40s, Sensei Melvern aspires to train hard for as long as he can and fulfill his obligation to fellow members.
Sensei Hariz started his karate training in 2004 and earned his black belt in 2011. He has also taken part and won many tournaments that includes being 3rd runner up in the 2nd SG Chinese Forum All Open Full Contact Karate Tournament in 2011; won 2nd runner up in the 2nd Singapore Full Contact 2014, as well as representing Singapore in the 15th Asia Open Shinkyokushin Karate Championship 2014 (Top 16) in the Light Heavyweight Category.
The good thing about Karate is that anyone can do it. Young or old, and it's not necessary to be really fit to learn Karate. Also, the amount of effort you put into training translates into the skill you will develop. Karate training can be done anywhere, in or out of the dojo, so it depends on the individual's commitment level to excel in it. Not only do we learn Karate as a martial art, values such as humility, respect, and discipline are also imparted.